How to Ensure Better Productivity with VPN Access vs Remote Desktop Access?
You might find yourself in a situation where you'll need to access corporate data from a different location. Searching over the internet, you'll find VPN and remote access. Analyzing these two different solutions can be a little tricky.
Often, people think of VPN Access and remote access VPN as two different terms with the same meaning. These methods are both used to remotely control and access a server. Yet, they differ in a lot of things. In this article, you'll learn more about the difference between the two solutions. Discover which among these two is right for you.
What is VPN Access  (
Virtual Private Network)
?
VPN stands for Virtual Private Network. VPN Access Point is an extension of a business network to the remote server via an encrypted internet connection. It aims to provide users a direct and protected connectivity to a resource found on a home server. Remote Access VPN allows a user to access his domain account including privileges and restrictions associated with his account. This type of solution protects by encrypting internet traffic. It also enables geo-location content while bypassing content restrictions.
What is
a Remote Access VPN
?
Remote access allows a user to access a computer from a remote location.
The remote desktop app runs a functional clone of a remote server as if you're sitting in front of it. This technology gives the user access to all the programs, files, and other resources found on a remote server. Remote access connection allows users to attend to any corporate responsibilities even off-site.
.
How does VPN Access Works?
Remote access works by creating a virtual connection between the user and the remote computer through the internet connection. A VPN, in contrast, works a lot differently. It works by connecting your computer to a VPN access server. Unlike remote access connections, A VPN server can't do much. It only connects you to the internet and processes your inbound and outbound online tragedy
One of the reasons that make remote access better than a VPN is the functionality. A VPN doesn't offer any unique functionality that remote access has. A remote access app allows a user to access a computer and mirror the whole interface.
Another huge drawback to VPN Access solutions is the large bandwidth requirements. VPN uses a lot of bandwidth as files are transferred to your computer first before you can access them. Remote access, on the other hand, does not affect the system's networking as it runs as a standalone application.
Choose Remote Access Over VPN Remote Desktop Access
Technology evolves in a blink of an eye. Keeping up with the demands in the efficiency of corporate devices is essential. One effective way to address this issue is by using secure remote access.
We live in a fast-paced environment where corporate teams work together despite different time zones. Hence, choosing an effective solution like remote access is necessary. This technology is beneficial to many organizations. A remote desktop app reduces costs and increases employee productivity at the same time. Hence, it contributes to the company's success.
Reliable remote access uses a combination of software and hardware systems. Thus, simplifying access and control of the remote network. Remote access solution might seem to perform the same way as a VPN Access does. While both allow a user to access files using remote devices, the advantages of remote access are what makes it the best option
Unlike the VPN (Private Internet Access) process, remote access requires less technical knowledge for it to work. To better understand why a remote access solution is indeed the best choice, here's a list of some of its advantages:
Easy to use software
A remote access connection runs as a standalone solution. You don't have to install any program for it to function. The only thing you'll need is a computer, a secure internet connection, and the home network.
Flexibility
Employees working from different locations can benefit a lot from remote access to VPN Software connections. With remote access, employees can access corporate desktops using any remote device anytime, anywhere. This technology provides full control to a remote desktop. You can use any remote devices such as smartphones, tablets, and personal laptops.
State-of-the-art security
Corporate files are confidential. Thus, it is best to choose a solution that provides effective remote service with an advanced level of protection. Using remote access means zero chance of data theft. Remote access desktops are well-protected with encryption technology. This is effective in reducing the risk of security incidents such as account hacking and other data-loss cases.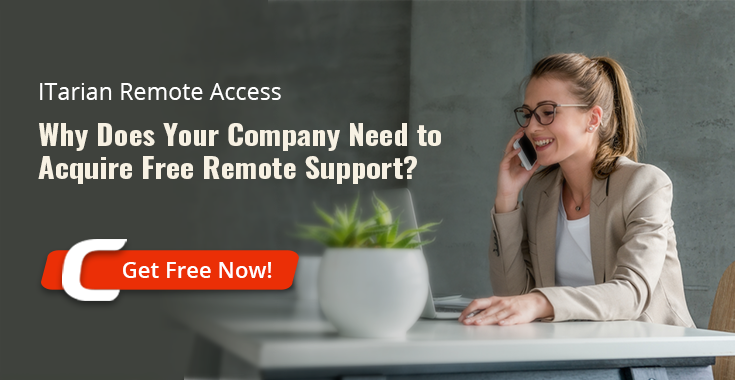 Related Resources: