Small and medium-sized businesses or SMBs face unique adversities that make them less competitive against their bigger competitors. Sadly, because of these challenges, most SMBs don't make it in the long run. Massive global networks, infrastructures, and billions in finances can't simply be found in an SMB's asset.
Fortunately, remote access technology helps SMBs overcome such challenges that put them behind their big competitors. By investing in the right remote access software, SMBs can layout the very foundation of their success. In today's article, we'll show the business challenges Itarian Remote Access technology can solve for your humble organization.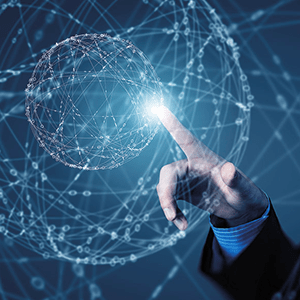 Cut Cost
Let's face it, small businesses don't simply have the same amount of budget their big competitors have. The tech problems that may arise within an SMB can be overwhelmingly expensive. Disconnected networks and disrupted processes can bring a lot of financial stress to an SMB owner.
However, investing in the right and high-quality remote access technology software doesn't only make the work simpler but also makes it cheaper. Itarian Remote Access integrates easily with email, CRM, and helpdesk systems within your small organization. This will help your business keep all of its applications working in harmony, avoiding any complex problems in terms of business processes within your organization.
Allowing your employees to work remotely using Itarian Remote Access Technology is relatively cheaper than maintaining a full-time office. Instead of investing in office essentials such as chairs, tables, and computers, you can just simply let them work inside the comforts of their homes. This doesn't only cut major financial spendings, but it also lessens the attrition rate of your employees. And also, it's important to note that Itarian Remote Access technology comes for free.
Improve Service
Even without billions of dollars up in your budget, your small business can still provide excellent service to your clients. By investing in the right resources, you can provide quality service to your customers which in the end, makes your business shine even more.
With Itarian Remote Access technology, you'll be able to provide quick and immediate solutions to issues your client is experiencing. Since there's no need for physical intervention, you'll be capable of addressing issues wherever your client is located at, making the work more productive and efficient. By lessening the amount of time spent on fixing a specific issue, your customers' satisfaction rate will likely increase.
Itarian Remote Access technology also makes sure that business services are always maintained. This will ensure that employees can still meet their work requirements even in the most crucial circumstances. This way, deadlines are met and business functions are still pushed through.
Decrease Attrition Rate
Itarian Remote Access also decreases the attrition rate of employees. By providing access to their remote devices, employees can now enjoy the experience of working from home. With this, a maintained work-life balance can be achieved, making employees feel more satisfied with their jobs.
By having a low rate of turnover among your employees, you can avoid any disruption in your company's productivity. Usually, businesses that have a high rate of attrition among its employees experience a major reduction in workforce. This can be a big threat to the company's productivity as vacant positions can't produce any work or function. Even if you hire a new employee, it will take months before he or she can produce work at the level of the replaced employee.
Itarian Remote Access Technology Features
Aside from the issues Itarian Remote Access technology offers to your business, here are some of the standout features Itarian Remote Access technology has:
Secure remote access - Itarian Remote Access technology offers extremely strong video encryption by default via Secure RTP protocol to prevent eavesdropping and any unwanted third-party recordings.
Remote access code - Itarian Remote Access technology also initiates security in the form of an access code or a password. This will ensure that both parties have each other's permission to connect both of their devices at the same time.
Simple yet organized interface - Itarian Remote Access technology provides you with the most natural and easy-to-use remote desktop experience out there. That's why it has built-in tools that are easy to use and deploy so you won't get lost in a heap of tools that aren't easy to understand and utilize.
Standard technologies and protocols - Itarian Remote Access technology uses industry standard technologies and protocols to eliminate the need to configure your firewall settings first. This feature allows you to connect to a device easily, without any hassle and interruptions.
Auto update - No need to worry if your app has the latest features. Itarian Remote Access technology ensures that you're always up to date.
If you're considering adding remote access technology to your business, Itarian can for sure, help. We ensure to offer you quality remote access technology to maximize the efficiency of your business in the long run. If you want to know more about the product, or just remote access in general, give us a ring or subscribe to our email so you won't miss out on all of our updates.
Does Remote Access Technology Information is helpful?
Share the wealth!