Remote Access Software
Remote Access is a software application that lets you access a computer or a network remotely using an Internet connection. An established connection will enable the user to view and work on all apps, files and information as if physically present in front of the computer.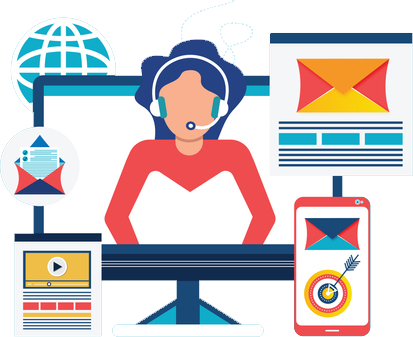 Trusted by over 1,000,000 users consisting of IT teams, administratos, and tech experts
Do you have clients around the globe that need your support? Are you tired of providing on-site maintenance to technical issues that can be fixed remotely? If so, then you might want to consider getting remote access software.
Although there are tons of remote access software out there, finding the right one that suits your work functions well can be pretty challenging. That's why today, we're going to help you find an effective remote access software as we introduce you to ITarian Remote Access.
What is Remote Access?
Remote Access allows you to access your devices from anywhere, using an internet connection. With Remote Access, you can work on your office computer from home, access files on your mobile device from the airport, or troubleshoot a problem on your client's computer without leaving your desk. It's a convenient and efficient way to stay productive and connected, no matter where you are.
Remote Access is especially important for businesses that have remote workers, multiple office locations, or need to access critical data from the field. It's a secure way to collaborate and share information, while maintaining control over who has access to what. Plus, Remote Access solutions like Itarian's offer advanced features like multi-factor authentication, remote printing, and session recording, to ensure maximum security and compliance.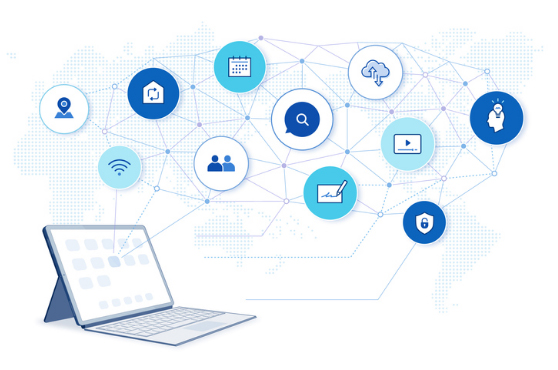 How Remove Access Can Benefit Your Business
Remote Access is not just a convenience, it's a strategic advantage for modern businesses. Here are some of the ways that Remote Access can benefit your company:
Increased Productivity: With Remote Access, employees can work from anywhere, at any time, using any device. This means they can respond to urgent requests, collaborate on projects, and access important files, even when they're out of the office. This leads to faster turnaround times, better customer service, and a more agile workforce.
Reduced Costs: Remote Access can help you save money on office space, commuting expenses, and hardware upgrades. By allowing employees to work from home or on-the-go, you can reduce your real estate footprint, lower your energy bills, and extend the life of your equipment.
Improved Security: Remote Access solutions like Itarian's offer advanced security features like multi-factor authentication, encryption, and remote wiping, to protect your data from cyber threats. This gives you peace of mind that your sensitive information is safe, no matter where it's accessed from.
Better Work-Life Balance: Remote Access allows employees to work from home, which can improve their quality of life and reduce stress. This can lead to happier, healthier, and more engaged employees, which translates to better retention rates and higher productivity.
Why Choose ITarian for Remote Access?l
ITarian is a leading provider of Remote Access solutions for businesses of all sizes. Here are some of the reasons why you should choose ITarian for your Remote Access needs:
Security: ITarian's Remote Access solution is designed with security in mind. We use the latest encryption technologies, multi-factor authentication, and session recording to ensure that your data is safe from cyber threats. Plus, our Remote Access solution is compliant with industry standards like HIPAA and GDPR.
Ease of Use: ITarian's Remote Access solution is easy to set up and use. With a user-friendly interface and intuitive controls, you can start accessing your devices in minutes. Plus, our solution works across multiple platforms and devices, so you can use it on your desktop, laptop, tablet, or mobile phone.
Flexibility: ITarian's Remote Access solution is highly flexible, allowing you to customize your settings to meet your specific needs. You can choose which devices to allow access to, set user permissions, and even create custom policies for different teams or departments.
Affordability: ITarian's Remote Access solution is competitively priced, making it accessible to businesses of all sizes. Plus, we offer a free trial so you can try our solution before you buy.
Customer Support: ITarian's dedicated customer support team is available 24/7 to answer your questions and resolve any issues. We also offer online resources like user guides and tutorials to help you get the most out of our solution.
Awareness about Remote Access Software is useful?