Trusted Remote Desktop Tools
Implementing an effective remote working culture is all about finding the right remote desktop tools for your business. As much as it can be helpful, remote working can also pose security threats and challenges for your organization. In this guide, we'll show you why investing in an effective remote desktop tool can help you and your remote team work in harmony.
How Does Remote Working Work?
Remote working has certainly come under the spotlight recently. It has become one of the simplest ways for businesses to cut costs and maximize their efficiency using Remote desktop tools Remote working can also be beneficial to employees who seek greater freedom. This allows them to work from anywhere they choose to, with minimal restrictions and control. A survey by SurePayroll even revealed that 86% of people prefer to work remotely than work in a corporate space.
Benefits of Remote Working
Remote working can be beneficial to both businesses and employees. We'll take a look at some of these benefits below: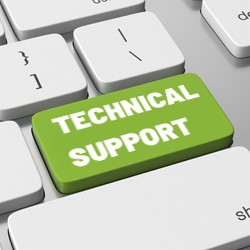 Reduces Stress
Delayed trains, congested buses, and massive traffic jams can all affect your employees' stress levels. Even inside a workspace, dealing with loud workmates and a strict manager can be stressful in and of itself. A study conducted by PGi revealed that 82% of people working remotely experience less stress. When your employees are clear of stress, they are also bound to produce quality work outputs.
Cuts Costs
Allowing your workers to work remotely means saving your company a ton of money and financial spending. You don't necessarily have to produce office equipment on your own as your employees can just simply use their personal devices. You can also save an awful lot of money by not investing in more office space and infrastructure.
Remote Desktop Tools for Remote Working
It is important for you to invest in the right remote desktop tools if you're planning to allow your employees to work remotely. As stated earlier, remote working can provide certain challenges to your company's security and efficiency.
There's no denying that remote working promotes a Bring Your Own Device or BYOD work environment among your employees. Unfortunately, this can open the gates of your company to a possible security breach. The problem with a BYOD work environment is that employee-owned devices aren't necessarily secure. So investing in a safe and secure remote desktop tool can be your first line of defense against these security threats.
ITarian Remote Access is a third-party software that allows users to connect to a specific device from a remote location. This Remote access tool enables users to access files and use applications from anywhere at any time. Although relatively new, ITarian Remote Access is an effective remote desktop solution that provides you with a secure and safe remote access experience. Some of the standout features of ITarian Remote Access are as follows:
Secure Remote Access - ITarian Remote Access uses solid encryption methods to ensure the safety and protection of your device.
Session Confirmation - This feature ensures that all access made on your network or device is authenticated and authorized.
Multi Screen - ITarian Remote Access lets you access and view multiple screens.
Firewall Free - This software will not require you to set up your firewall settings first in order for you to connect to a device remotely.
Auto Update - ITarian Remote Access ensures that you'll have its latest security features through its auto-update technology
To download ITarian Remote Access, follow these easy steps below:
Step #1 - Go to the ITarian's website

Step #2 - Select GET NOW.

Step #3 - Enter your email address

Step #5 - Select Save File.

Step #6 - Run the setup file on your default download location.

Step #7 - Read and accept the license agreement.

Step #8 - Select Install.
Conclusion
The traditional workplace we know has now innovated for the better. Whether we like or not, remote working is a trend that will not grow less any time soon. That's why investing in Remote Desktop Tools as early as now can prepare you for the future of remote working.
Interested in getting ITarian Remote Access? Then get yours for free here!
Does Remote Computer Access information is helpful?