Best Remote Access Software for MSPs
MSPs need to develop their business development skills to get a fair share of the market. It's understandable for some MSP techs to be a little maladroit in dealing with clients because most of them just prefer to fix the networks and the devices. People are on a different side of systems altogether and can be difficult to deal with.
This is what makes a remote access tool a beautiful piece of equipment for MSPs. They are able to troubleshoot computers from their own premises and they do not necessarily have to interact with people. A remote access tool revolutionizes MSPs work because it helps them be efficient with their time and their finances while minimizing disturbance to the people in the workplace.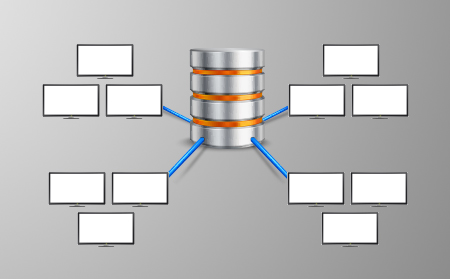 Top Remote Access Tool
However, a remote access tool must not just be an aid to troubleshooting, it should also be one that develops the business side as well. Fortunately, there is a remote access tool that gifts techs the ability to manage their business relationships better and ITarian Remote Access is that platform ITarian Cybersecurity for the sole benefit of MSPs and IT teams. The fact that this platform is free for download and installation for MSPs proves ITarian's aim into helping the managed services industry grow.
Here are several business modules in ITarian Remote Access which can do wonders for client management:
Service Desk Software - It's far more expensive to get new customers and cheaper to maintain relationships with them. A service desk software not only maintains the working efficiency of the network by enabling the people layer to alert for any bugs, but it also keeps contact between MSPs and the workers in the partner organization constant.
The service desk software from ITarian Remote Access allows an MSP to create new tickets, agents, and customers. It routes tickets and messages to departments efficiently working as a communication system to ensure the smooth flow of resolutions to network issues. The administrators can likewise create responses and notifications to the system. Team leads can track who is working on what ticket as well as the ETA for the resolution of the issue.
Customer Relationship Management Software - a CRM program allows MSPs to keep track of their customers and see the history of their interactions with them. This allows an MSP to track the trajectory of the relationship. Those with some marketing savvy can use this part of the platform to actually plot what stage of the sales funnel the customer is at and what additional services they might able to provide these clients.
The ITarian Remote Access CRM offers Sales Force Automation, customer support and services, and marketing automation explicitly for enabling MSPs to sell their business better. Special functionalities like Inventory Management and Calendar and Activity Management allow MSPs to manage their resources better and finally Telephony, Email, and SMS Integration makes customer contact easy.
Quote Manager - ITarian Remote Access has a Quote Manager which helps MSPs price their services or propose new services to customers. Feeds from distributors populate this part of the program for easier supplier comparison. The program likewise contains Professional Templates MSPs can use in order to approach customers for managed IT services. MSP teams can like perform Web Quoting which sends highly customized and media-rich messages to customers. Finally, ITarian Remote Access can generate Sales Deal Reports for MSPs to understand the transactions they finalized.
Finally, ITarian Remote Access's technical modules will increase an MSP's profitability by maximizing the efficiency of troubleshooting issues and maintaining better cybersecurity all throughout the organization. There's the Patch Management function which automates the installation of patch updates - a time-intensive task if it isn't automated. There's the Remote Monitoring Management part of ITarian Remote Access which automates the task of monitoring the network activity logs. There's a Network Assessment function that allows MSPs to track the health of the network. Aside from these, the platform integrates Mobile Management perfectly so BYOD is never a nightmare to manage. It's a great program for MSPs with all these features considered. Plus, the program also allows for extensive customization in case MSPs need more scripts to automate certain tasks.
MSPs can get the ITarian Remote Access Tool by signing up to the ITarian Remote Access platform– the best total integrated IT management platform you can get without those expensive subscription fees. If you are interested to use the ITarian Remote Access platform for your managed IT services business please do not hesitate to get in touch with an ITarian Cybersecurity representative today.