What is the Most Secure Remote Access Protocol?
As remote access can be helpful to organizations these days, it can also be a target ground for modern hacking and online theft. 
 One of the biggest data breaches that happened in the past few years was caused by remote access services. A 2012 Verizon report revealed that in 2011, 88% of all hackings made in its data set were caused by remote access. That's why choosing the right secure remote access protocol is crucial when you're planning to add remote access technology to your business.
Secure Remote Desktop Access Protocol
While a Virtual Private Network or VPN is one of the most sought-after remote access solutions at the moment, it can still pose a few security risks for your organization. A VPN Access can still be exposed to a bunch of security threats outside of a company's network. A report from Trustwave found that the majority of the data breaches it investigated in 2011 were associated with a VPN connection.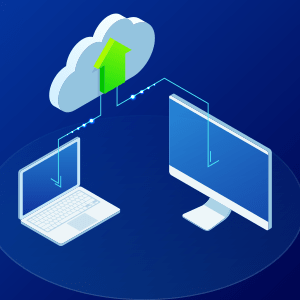 One alternative option for a VPN is remote access software. A remote access software is a tool that allows you to access another computer from a remote location. From there, you can now access files, use apps, and even perform administrative tasks on the remote computer access as if you're in front of it. Like VPNs, remote access software uses solid encryption methods to protect you from threats outside of your network's walls and protection. It also uses multi-factor authentication to ensure that all access made on your network or device is authorized.
Remote Access Protocols
Remote Desktop Access software also can restrict users to access sensitive and confidential data.
You can also disable file transfer features on remote access software when there's no reason for your employees to do so.This is extremely important especially if your company needs to follow strict compliance remote desktop protocols for its security and protection.
Related Resources:
How do you secure remote access?
How do I protect my remote desktop connection?
Related Product Resources:
Released: 03/19/2019
Updated: 08/26/2021